About us – the VRM-GmbH
The VRM is a limited company (GmbH)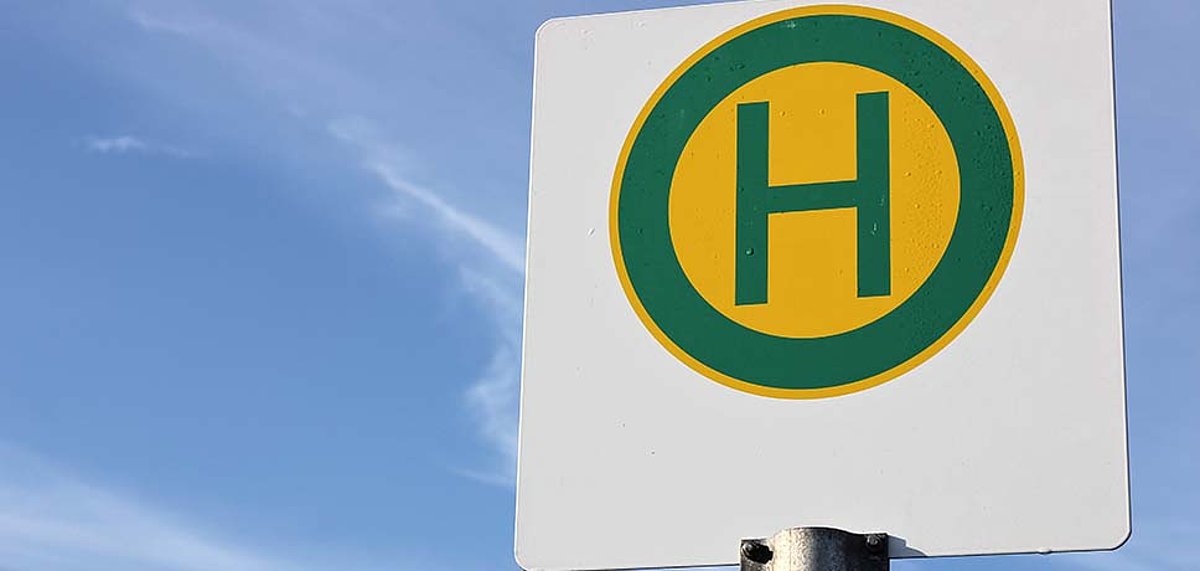 Our partners are the local authorities of the former administrative district of Koblenz, excepting the local authorities of Birkenfeld and Bad Kreuznach. These were included for reasons of geography in the neighbouring RNN (Rhein-Nahe transport network). By law, local authorities are responsible for designing transport services in their respective areas.
VRM sharholders: Counties and cities
Data on network area
Die folgenden Daten zum Verkehrsgebiet des Verkehrsverbundes Rhein-Mosel umfassen alle Gesellschafter des Verkehrsgebiets.
Foundet on January 1st 1996
Network area: 6 400 square kilometres
Residents: 1.3 million
Network:

bus: about 10.000 km
rail: 517 km

Stations/stops
Sales approx 76.6 Mio. Euro (2021 without corona compensation)
Transport companies: about 46 concessionaires
(Stand 12/2021)
Verbundorganisation im Verkehrsverbund Rhein-Mosel
Die Verkehrsleistungen werden weiterhin von unseren Verbundpartnern, den Verkehrsunternehmen, erbracht.
Das Land Rheinland-Pfalz bringt sich ebenfalls in die Verbundarbeit ein, da ein öffentliches Interesse an der Verbesserung des ÖPNV-Angebotes besteht. Die Verbundorganisation im Bereich des Verkehrsverbundes Rhein-Mosel können Sie folgender Darstellung entnehmen.
Organigramm der Geschäftsstelle der VRM-GmbH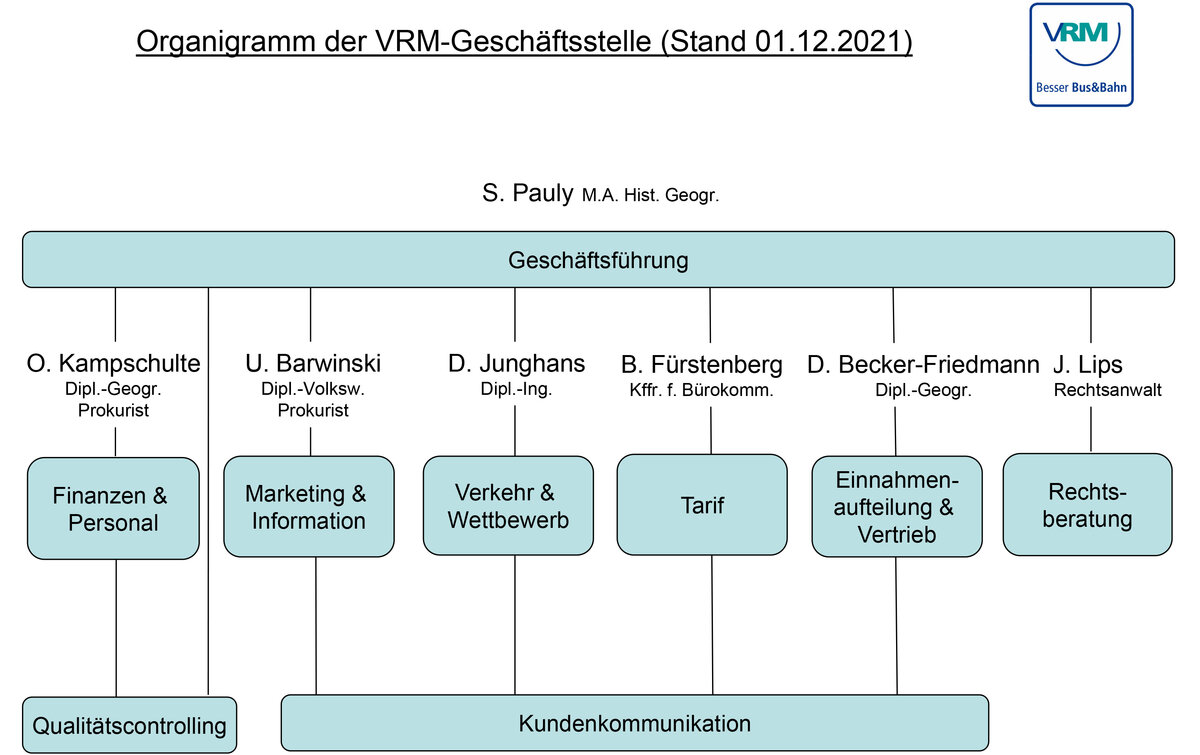 Gesamtbericht nach EU-VO 1370
Am 03.12.2009 trat die "Verordnung (EG) Nr. 1370/2007 des europäischen Parlaments und des Rates vom 23. Oktober 2007 über öffentliche Personenverkehrsdienste auf Schiene und Straße" in Kraft.
Diese Verordnung sieht in Artikel 7 Absatz 1 eine Berichtspflicht vor: "Jede zuständige Behörde macht einmal jährlich einen Gesamtbericht über die in ihren Zuständigkeitsbereich fallenden gemeinwirtschaftlichen Verpflichtungen, die ausgewählten Betreiber eines öffentlichen Dienstes sowie die diesen Betreibern zur Abgeltung gewährten Ausgleichsleistungen und ausschließlichen Rechte öffentlich zugänglich."
Die VRM GmbH übernimmt im Auftrag der acht Aufgabenträger (die gleichzeitig Gesellschafter der VRM GmbH sind) jeweils die Veröffentlichung dieses Gesamtberichtes für die Verkehrsleistungen im VRM, die in den Zuständigkeitsbereich dieser kommunalen Gebietskörperschaften fallen.