Questions & Answers
Frequently asked questions and the corresponding answers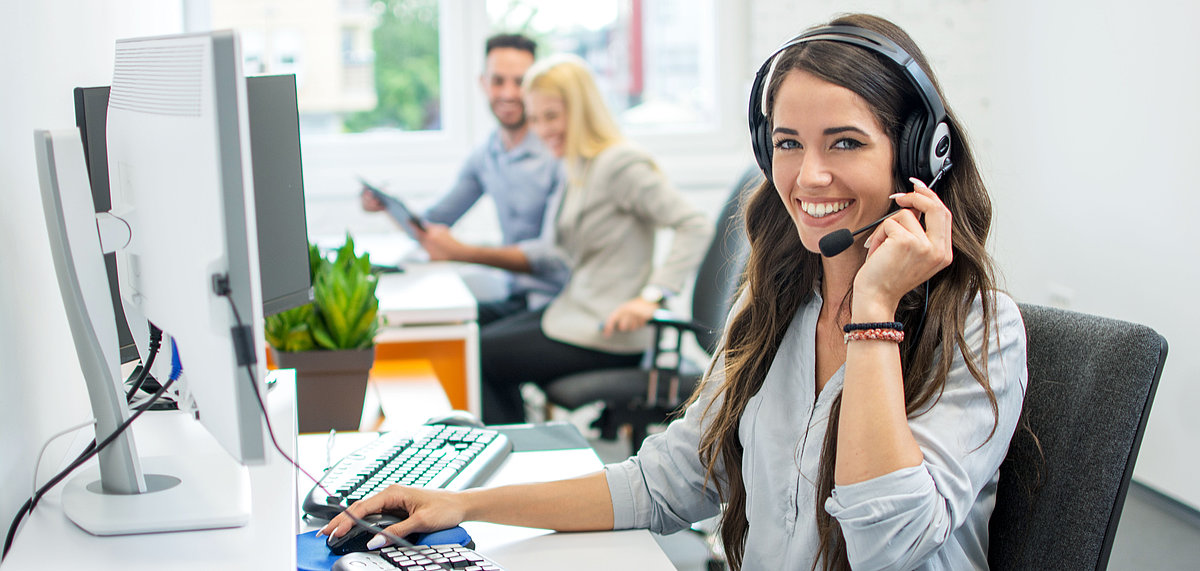 Here you will find a compilation of FAQs and the corresponding answers on various topics.
Monday to Thursday from 8.00 to 18.00 and Friday from 8.00 to 16.00.
Our office is closed on weekends and public holidays.
The information hotline can be reached daily from 8.00 a.m. to 8.00 p.m. by telephone on 0800 5 986 986.
For questions and suggestions, please use our contact form.
You will receive
Pocket timetables
Timetable and tariff information
Subscription and MobilCard applications
Pupil cards
You can
Buy tickets
Order or purchase the VRM MobilCard
Submit subscription applications for forwarding to the transport companies
Lost property is managed by the respective transport companies. If you have lost an object, please contact the transport company responsible for the line or service in question. You will find all of the transport companies in VRM on our website under Customer Centre.
Tickets are available on the bus from the driver, at ticket machines, at the customer centres of the transport companies and at the VRM customer centre in Schlossstraße in Koblenz and at sales outlets of DB AG as well as here.
Yes, the university and the Fachhochschule Koblenz offer a semester ticket, which is valid on the KEVAG, RMV and KVG lines within the Koblenz city limits.
The Remagen semester ticket is valid with a VRM connection ticket for all students in the entire VRM area.
Schoolchildren, students, persons attending private or other educational institutions, persons attending an adult education centre (Volkshochschule) or other institution of further education for the purposes of gaining a school-leaving certificate, interns, persons attending a state-recognised vocational preparation course, trainees and volunteers as well as civil service trainees and participants in a voluntary social service year or comparable social services (Federal Voluntary Service) are entitled to use student commuter tickets. The Schüler-Plus ticket can be purchased up to the age of 27.
Generally, yes. However, taking a bicycle with you onto the transportation is dependent on available space in the vehicles. This service is even mostly free of charge, from Monday to Friday after 9am and on Saturdays, Sundays and holidays all day. If you are travelling before 9am with the train, you will need a special-rate single ticket for your bicycle, price class 4. Unfortunately it is not possible to take a bicycle onto a bus with you before 9am.
The VRM-MobilCard is recognised in all price classes, is valid across the entire VRM network and entitles the holder to purchase discounted single tickets (see Tariff Zone Map).
On the left side of the Rhine, you can use our tariff as far as the Rolandseck rail stop, and on the right Rhine side, our tariff is valid as far as the Unkel rail stop.
A monthly ticket or a 9 o'clock monthly ticket in subscription is significantly cheaper than normal monthly or 9 o'clock tickets, on average by around 17%. In addition, you can also take one adult, three children (from 6 to 14 years of age) and a dog with you free of charge. This accompanying person rule is valid on weekdays after 7pm and all day long at weekends and on holidays. On Saturdays, Sundays and holidays, you can even use the ticket right across the transport association network, irrespective of the price class you choose!
Yes, you can use the (9 o'clock) monthly subscription ticket right across the transport association network on Saturdays, Sundays and public holidays in Rhineland-Palatinate.
The tokens are issued, as are the severe disability passes, from the Social Affairs agency. These cost € 80/year and € 40 for 6 months.
Dogs can be taken along free of charge.
For single tickets, child discount is valid only until the child's 15th birthday. Young people from the age of 15 who are in training/education (schoolchildren, trainees, students) may use discounted student tickets. Proof of the right to use a discounted ticket must be carried during the journey.
Children under the age of 6 can travel for free. They must be accompanied by someone over the age of 6. One accompanying person can take up to 3 children under the age of 6 with them free of charge. Discounted single tickets are available for children between 6 and 14 years of age.