Student-Plus-Ticket
Keeping an eye on leisure time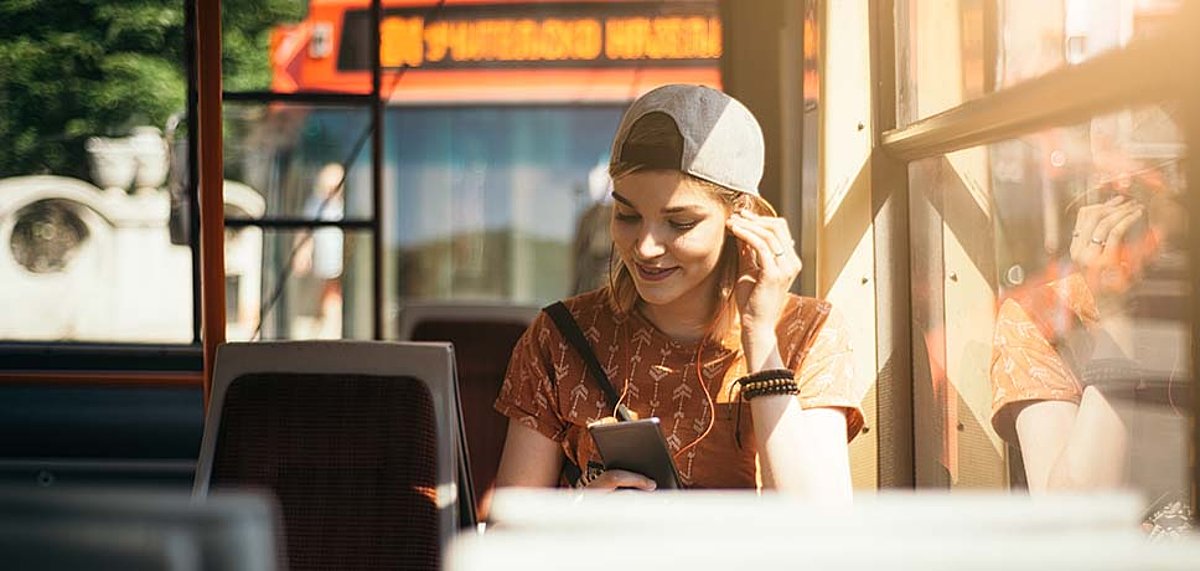 From 2 p.m. unlimited travel in the VRM area
Valid all day on weekends and public holidays
Only the equivalent of €9.67 per month
Whether you're going to a party, travelling to a sports meeting or simply off to the shops, with the Student-Plus ticket you'll always be paying a super-cheap price! The Student-Plus ticket gives you unlimited travel on all public transport routes in the VRM network after 2 p.m.. During school holidays the ticket is valid all day long.
All this for an annual fee of only 116 € - equivalent to 9.67 € per month.
The Student-Plus ticket can be purchased from every transport company in the VRM network and is valid starting on the first of the month.
The only condition
To qualify for the Student-Plus ticket you must be younger than 27 and currently in some form of education. If you already have a student monthly ticket by subscription, no further proof is necessary.
Don't lose it!
Take note - if your student-plus ticket is lost we are unfortunately unable to replace it, so keep it safe!
With the Stundent-Plus-ticket you get more benefits from our cooperation partner. Click here for more information.
The orderform for the Student Plus Ticket you receive here.
By the way
Persons attending a state-recognized vocational preparation course, interns and trainees as well as civil servant candidates and participants in a voluntary social year or comparable social services (federal voluntary service) are also entitled to use student season tickets. Further details can be found in our fare conditions.