Holiday calendar
Not all VRM busses and trains commute at their regular times during school holidays.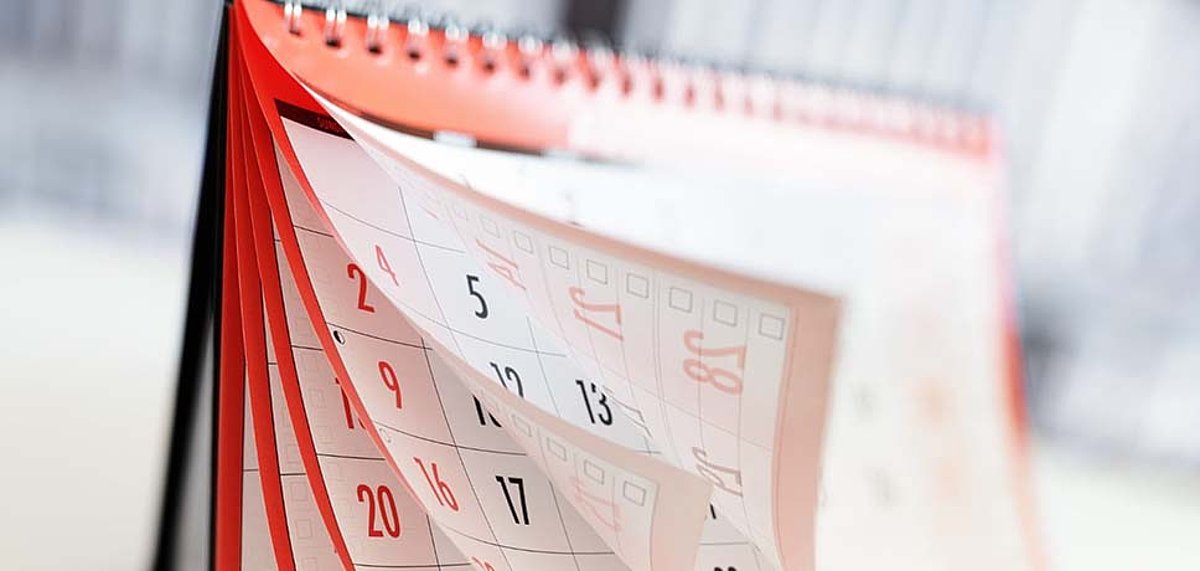 During holiday times, timetables often contain slight changes (see corresponding notes on the timetables page). Below is a holiday calendar for the states of Rhineland-Palatinate, North Rhine-Westphalia and Hesse.
If you have any questions, please feel free to contact us.
| | Rhineland-Palatinate | North-Rhine Westphalia | Hesse |
| --- | --- | --- | --- |
| Christmas 2022/2023 | 23.12. - 02.01. | 23.12. - 06.01. | 22.12. - 07.01. |
| Winter 2023 | - | - | - |
| Easter 2023 | 03.04. - 06.04. | 03.04. - 15.04. | 03.04. - 22.04. |
| Ascension 2023 | 30.05. - 07.06. | 30.05. | - |
| Summer 2023 | 24.07. - 01.09. | 22.06. - 04.08. | 24.07 - 01.09. |
| Autumn 2023 | 16.10. - 27.10. | 02.10. - 14.10. | 23.10. - 28.10. |
| Christmas 2023/2024 | 27.12. - 05.01. | 21.12. - 05.01. | 27.12. - 13.01. |
Public holidays
in Rhineland-Palatinate, North-Rhine Westphalia and Hesse
| | | |
| --- | --- | --- |
| New Year's Day | 01.01.2023 | Sunday |
| Good Friday | 07.04.2023 | Friday |
| Easter Sunday | 09.04.2023 | Sunday |
| Easter Monday | 10.04.2023 | Monday |
| May Day | 01.05.2023 | Monday |
| Ascension Day | 18.05.2023 | Thursday |
| Whitsunday | 28.05.2023 | Sunday |
| Whitmonday | 29.05.2023 | Monday |
| Corpus Christi | 08.06.2023 | Thursday |
| Day of German Unity | 03.10.2023 | Tuesday |
| All Saints' Day (except Hesse) | 01.11.2023 | Wednesday |
| Christmas Day | 25.12.2023 | Monday |
| Boxing Day | 26.12.2023 | Tuesday |
| New Year's Day | 01.01.2024 | Montag |