Single journey eTicket
A real money saving offer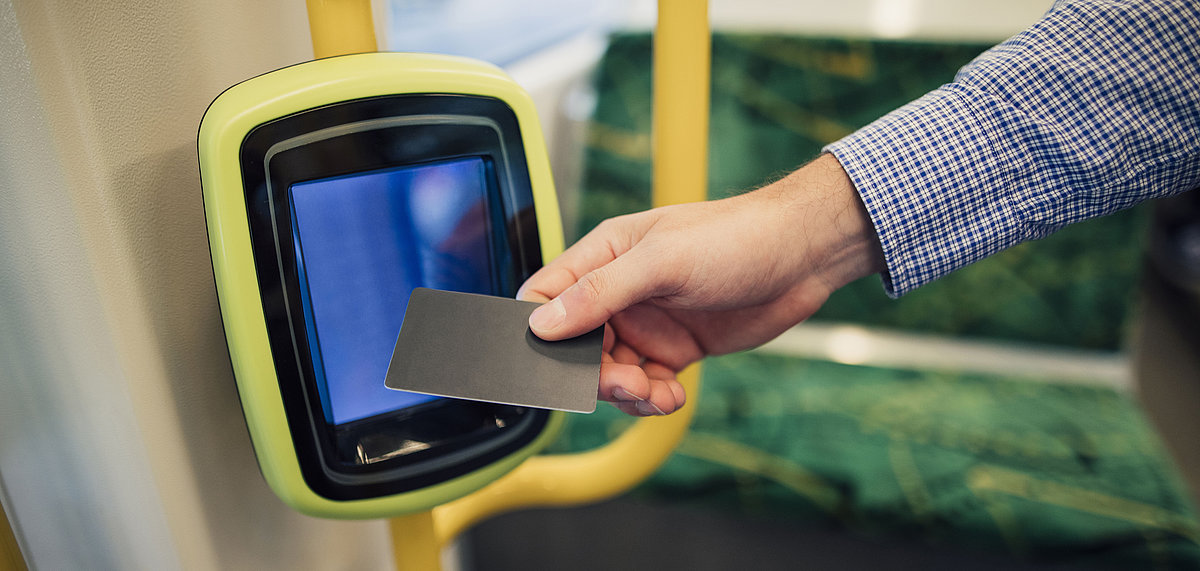 Pay 25% less than with a single ticket
eTicket is transferable
With the eTicket from koveb, you pay 25% less than for a regular single ticket for adults on buses operated by koveb.
How it Works
eTicket terminals are located on-board the respective buses. First, select your ticket type and then the destination zone. The electronic ticket is booked by presenting your eTicket. Your trips will be deducted from the balance on the card.
The eTicket is transferable and free of charge. All you need is a 5 euro deposit. It can be recharged in increments of five to 100 euros.